Proudly Serving West Virginia
Garrison Corellia is a chapter of the 501st Legion serving the great state of West Virginia. Garrison Corellia is proud to participate in a wide array of charity and non-profit events throughout our state and within our local communities. Freely volunteering their time to help others while celebrating Star Wars, our members are always looking for opportunities to contribute, inspire and spread joy to the communities and state of West Virginia.
Garrison Corellia was created out of Garrison Carida. Carida originally included Pennsylvania, Delaware, and West Virginia. Carida members from West Virginia created a small unit called Squad Corellia in December 2012 and grew in numbers until we could create our own garrison for the state in November 2015. As members, we are committed to the community and offer support at charity events, fundraisers and social functions by appearing in movie-accurate costumes. We do not charge fees to make an appearance, but we do encourage donations to charities. You can find the organizations that we work with more frequently under our charity page and complete the form on our request appearance page to have our members at your event.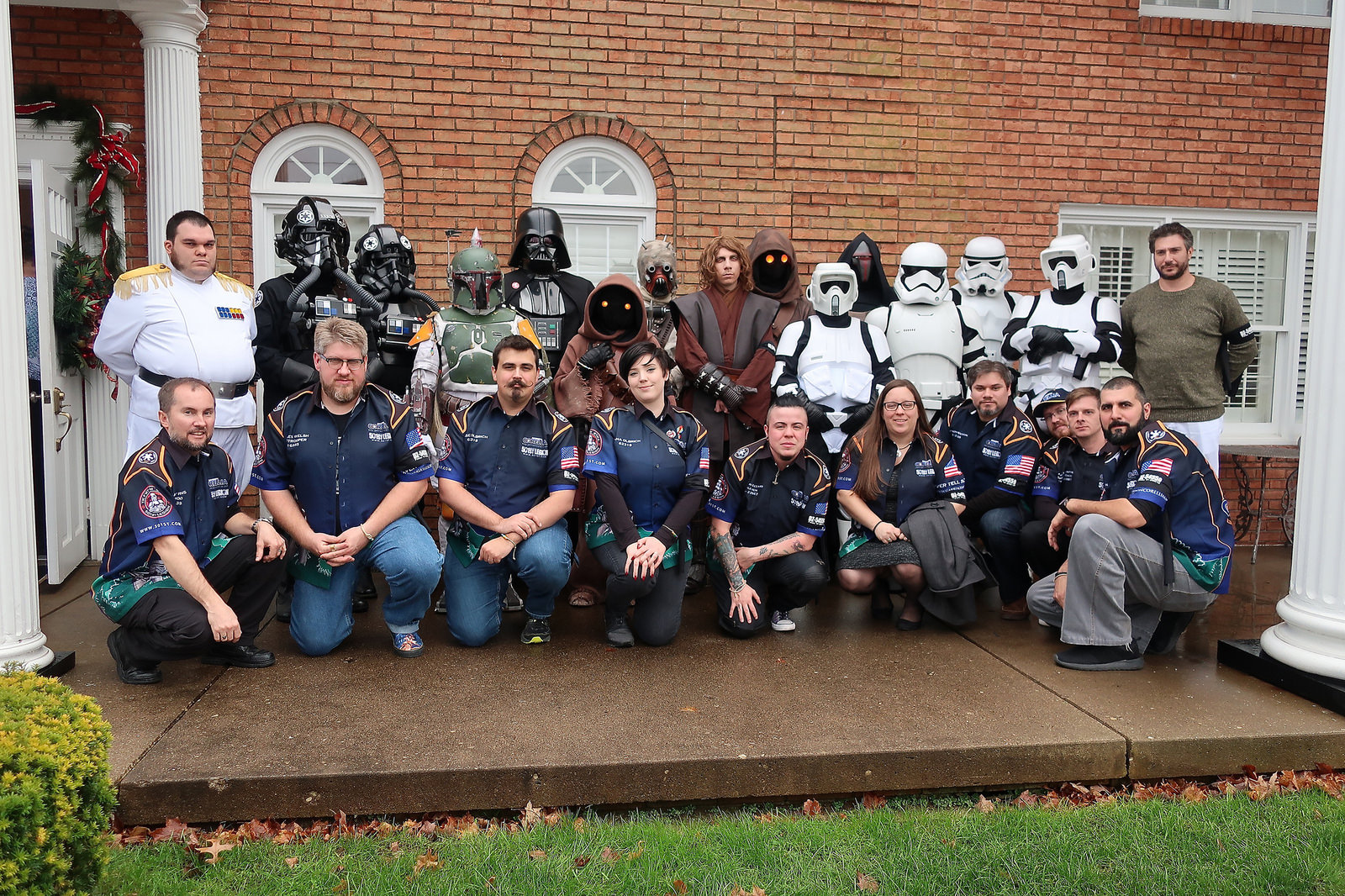 Costuming
Some fans collect action figures… others want to be them.

Charity
 Giving back is one of the 501st's highest priorities.

Community
We would be honored if you would join us.

"You guys made it all worthwhile…I especially want to extend a huge thank you to all the fine members of the 501st Legion who joined me on a number of tour dates dressed in their finest Star Wars regalia. The funny thing is, every single one of those stormtroopers acted like I was doing them the biggest favor in the world by letting them perform on stage with me, when in fact the exact opposite was true."

"We consider the members of the 501st part of the extended Lucasfilm family. They have fun and share a sense of community, while at the same time bringing joy to a lot of people."

"I love the 501st. I think they're great…it's an amazing thing. They need the 501st band…you know, marching band."

"Stormtroopers bring a little panache to any social occasion…They are a terrific group of people, and when I say Star Wars fans are nice people, the 501st takes that to another level."

"It's inspiring how the members of the 501st will step up when called upon, no matter how grand or humble the need…this group can be counted upon to do their best."
Nearby 501st Garrisons, Rebel Legion Bases, & Mando Merc Clans